When we talk about bicycle touring, we think that our old bicycle will do. Of course, it's still a two-wheeler, but did you know that there are many different types of bikes? Some are better suited to urban trails, while others perform better on mountain trails. And while others require a lot of effort to pedal, some offer assistance so you don't sweat as much. Which model do you need and what exactly are the different types of bikes available?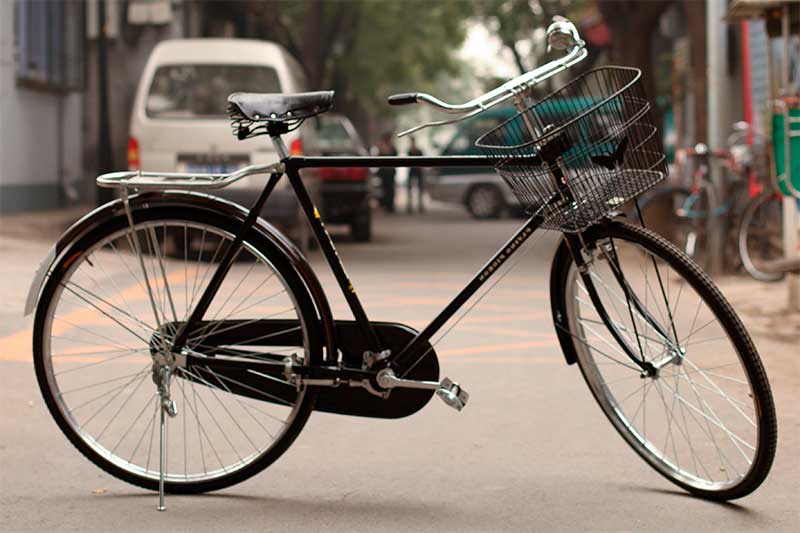 There are three main categories of bikes:
Road bikes
Recumbent bicycles
City bikes
City bikes have a frame with a seat that offers an upright and high posture to cyclists. This gives them a clear view of the traffic. And still, in terms of vision, these vehicles must have good lighting to see well in poor visibility and also to be seen by other road users. This is essential, as cyclists are still the most vulnerable members of urban traffic.
This type of two-wheeler usually comes with a large number of options to increase the comfort and safety of its users. The width of its tyres (about two fingers) is slightly less than that of a mountain bike and greater than that of a road bike. Finally, it has at least six gears so that cyclists can easily navigate the various urban trails.
Road bikes
In this category, there are only two types of bikes:
This model is very popular with sportsmen, as it is designed for competition and rough trails. It occupies a major place in the leisure cycling sector. It is the vehicle of choice for cross country and mountain biking.
This bike stands out above all for:
Its solid, yet light frame
Its wide tyres with studs for good grip
Suspension to reduce vibrations and shocks
As a sporty vehicle that loves wide open spaces and fresh air, it has a hard time fitting in the city.
Road bikes are the ones to choose if you are a sports cyclist but focused on endurance. In this respect, they are the opposite of racing bikes, which are more suited to speed enthusiasts.
Road bikes, as their name implies, are designed to be ridden for miles while providing comfort and performance to their users. During the ride, the rider adopts a forward posture to take the strain off the back.
They have large wheels, but with thin tyres. They are robust and light, weighing less than 7 kg. This means that cyclists can easily ride for miles and miles without getting too tired.
Beware, however, that these models are only suitable for driving on tarmac. They do not like rough roads.
Quality models can be found for as little as C$180, but the lightest road bikes can cost up to C$3,000.
Recumbent bikes
There are still not enough of them in the city, but in the countryside, recumbent bikes are becoming increasingly popular. While riding, the rider adopts a slightly rearward lying posture with the feet in front. It goes without saying that this is very comfortable, as it feels like lying on a deckchair. The body and head have an adjustable ergonomic seat, while the arms rest on the handlebars.
Despite the originality of these two-wheelers, they are ace speeders, thanks to the position of the rider on the one hand, and on the other hand, thanks to their advanced aerodynamics, as the rider can lean on the back of the seat to pedal harder.
With this model, there is no longer any fear of back, neck, wrist, and buttock pain. That's why it's easy to ride for miles on it.
To increase the pleasure of cycling tenfold, there are electrically assisted recumbent bikes with suspension. These models promise a really relaxing ride. There are also recumbent bicycles with different models:
Two-wheelers: they are fast and comfortable. They must be equipped with disc brakes and can be enclosed. They are not suitable for bumpy roads and it is advisable to get used to this model before taking part in competitions or riding in heavy traffic.
Three-wheelers: they are more comfortable and playful. These models are more stable and are suitable for everyone, even seniors and people with limited mobility. There are also variants for disabled people. The recumbent tricycle feels like a go-kart. In contrast to two-wheelers, three-wheelers are equally at home on tarmac or on rough tracks. The only drawback is that they are heavier and more cumbersome. However, there are electrically assisted and foldable models.
In heavy traffic, cyclists in a semi-recumbent position are less visible when riding a recumbent bike. This is why you should not forget to use flags mounted on flexible poles. These indicate the presence of the cyclist to other road users.
Finally, the price of recumbents is quite high, with entry-level recumbents selling for around C$1,500.